Welcome
Dear Clickworkers,
When bakeries are filled with the scent of fresh gingerbread and twinkling lights decorate the streets, it's that time again: Christmas is coming!
As in past years, we've again prepared an online advent calendar for you to help pass the time waiting for Christmas.
Behind each of the 24 doors a special surprise awaits you: from crafting projects and recipes, to contests and giveaways, you'll find everything your pre-Christmas heart could desire right here.
Beginning December 1st, you can open a door here each day and enjoy the anticipation for Christmas to the fullest.
Enjoy!
Your clickworker Team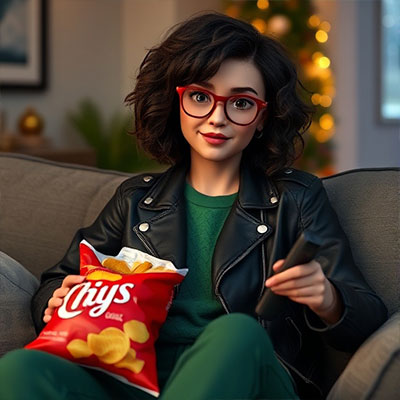 Advent
The wind in winter woods is like
a shepherd to his flock of flakes
and soon the firs anticipate
how blessed will be the light
and eavesdrop. The garden doves
ready themselves in branches white
and fend off the wind, growing towards
the glory of this night.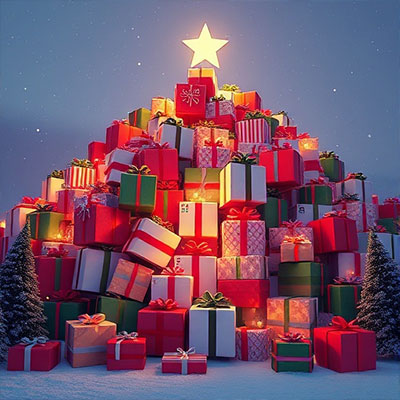 Instagram Contest
Show us Your Christmas Favorites and Win!
This year we came up with special contests to get to know you better!
Show us on Instagram what you especially love about Christmas by posting a photo you've taken yourself!
It can be a thing, a feeling, an activity, etc. Maybe it's homemade cookies and a decorated tree? Or sitting together around the fireplace? Or is it time again to search the back of your closet for your ugliest Christmas sweater? Be creative and surprise us!
The prize is: 1* 50€
What you need to do:
1. Capture what you love most about Christmas in a photo you take yourself.
2. Add your clickworker ID to the photo. See our sample post for an example of how to do this.
3. Tag us @clickworker on your photo
4. Add this hashtag to your photo #clickworkerxmas
5. Post the photo to your Instagram feed
6. Important: be sure that your profile is set to public so we can see your photo
We'll collect your entries until December 24th and will then pick a winner. In addition, we'll share the best pictures on our story until the submission deadline.
So, if you're not following us yet on Instagram, now is the time to do so! It's easy to find us at @clickworker. We're always introducing new exciting projects there too. Stop by and take a look!
Let's Play!
Help Jerry hang up the mistletoe!
Birdseed Ornaments
Birdseed Christmas Ornaments
Winter is bird feeding time! Nothing is more joyous than observing our feathered friends while they eat or bathe, and sometimes even a squirrel makes an appearance at the feeder.
This year we decided to combine two traditions by decorating an outdoor fir tree with beautiful Christmas ornaments made of birdseed. These decorations can be made in no time, look cute and on top of that make a valuable contribution to the preservation of avian species.
You will require:
Coconut oil 500 g
Loose bird seed 400 g
Package twine
Supplies:
1 medium saucepan
1 kitchen scale
20 cookie cutters
Several wooden skewers
1 small bowl
1 spoon or knife
1 cookie sheet
Backing parchment
Aluminum foil
How it's done:
Warm the 500 grams of coconut oil at medium heat in the saucepan until the mass becomes liquid.
Then let the oil cool a little until it slowly reaches a semi-solid consistency again. Remember: don't let it get too solid!
Use the wait time to weigh out the 400 grams of birdseed and line the cookie sheet with the baking parchment.
Wrap the cookie cutters, which will later give the ornaments their form, tightly with aluminum foil, covering the sides and bottom, and lay them on the cookie sheet. This will keep the oil from leaking out.
Then cut several 15-20 cm long lengths of the package twine.
When the coconut oil is cooled enough, add the weighed-out portion of birdseed to the pan and mix well.
Now comes the filling: using a spoon carefully add small amounts of the mixture to the cookie cutters until they are filled to capacity. Gently level off as needed with a knife.
Just the hole is missing now, through which the string will later be fed: for this break the wooden skewers into 3-4 cm lengths and stick them into the middle of the shapes.
Now it's just wait and see! The ornaments need to harden further for about a day in a cool place.
Finally, carefully push out the contents of the cookie cutters so that nothing crumbles apart, remove the skewer pieces, thread the string through the hole, tie and knot and you're done.
Raffle
It's time again for presents! Today we have packed up a colorful Clickworker goody bag to sweeten the holiday season and bring a bit of clickworker into your home.
Participation in the giveaway is simple as always:
Just send an email with the subject "Goody Bag 06.12.19" to contest@clickworker.com. Don't forget to include your address and your clickworker user name, so that the goody bag can quickly be shipped out to you.
Please also tell us your clothing size.
Remember! Only entries received by Dec. 6, 2019 will be considered. The goody bag winner will be chosen at random from all participating Clickworkers.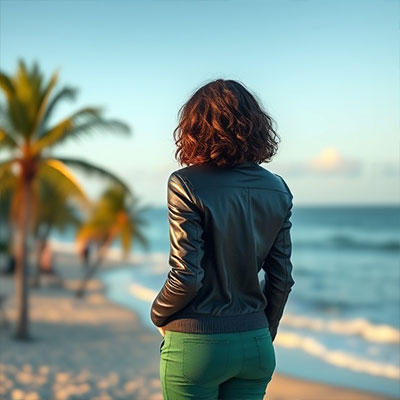 Apple Chips
Apple chips with cinnamon and sugar are very easy to make and are a super last-minute Christmas gift.
Ingredients (for two cookie sheets):
- 2 organic apples
- ½ organic lemon
- ½ tsp Ceylon cinnamon
- ½ tsp ginger powder
- 1 tbsp sugar

Preparation:
1. Squeeze the juice from the lemon half and combine with sugar, cinnamon and ginger powder.
2. Wash and core the apples, then cut them into the thinnest possible round slices (the thinner the slices, the crisper the chips).
3. Preheat the oven to 150° C (upper/lower heat)
4. Arrange the apple slices on the cookie sheets covered with baking parchment and thinly coat one side with the lemon juice mixture.
5. Place the cookie sheet on the center rack of the preheated oven and bake for about 45 min.
6. Turn off the oven and leave the cookie sheet in the closed oven for another 30 min. This should allow the moisture to completely evaporate and the chips will be nice and crunchy.
Let the chips cool entirely then immediately pack into bags or tins!
Luminous Fir Forest
Supplies:
Scissors
Adhesive or stapler
Brushes
Craft paper
2 cups flour
1 cup salt
1 cup water
Drinking straw
Finger paints
Glitter
Tea lights
Instruction:
Cut a circle out of the craft paper and roll it into a cone shape. Glue or staple the edges together.
Combine the flour, salt and water and knead well.
Roll out the salt dough and mold it around the cone shapes, leaving the top point uncovered. Make sure the edges touch and smooth the seam with a little water.
Punch as many holes as you'd like in the dough using the straw and then let the salt dough trees dry thoroughly for at least 24 hours.
Carefully remove the paper cones from inside the dry salt dough trees.
Paint the trees with green finger paint and decorate with glitter and beads.
Let the paint dry, then place the finished trees on a non-flammable surface with a tea light inside.
Hot Orange Punch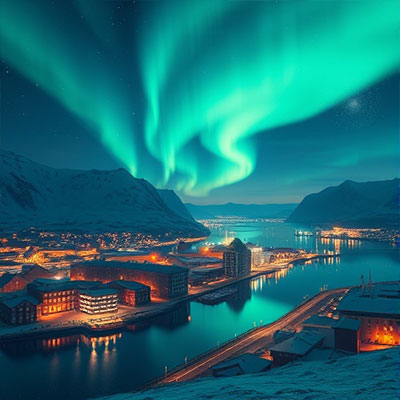 You will need:
3 cm fresh ginger
3 star anis
1 cinnamon stick
150 g sugar
500 ml dry white wine
200 ml water
2 freshly squeezed lemons
500 ml orange juice
200 ml white rum
1 orange for decoration

How to make the punch:
Peel the ginger and cut it into thin slices. Add the ginger, star anis, cinnamon stick, sugar, water and wine to a large saucepan and boil the ingredients for about 10 min.
Then add the orange and lemon juices and heat the punch for another 10 min. It doesn't need to boil anymore; it's just being infused through the heating.
Strain the punch with a sieve to remove the spices and fruit pieces.
Add the rum to it and serve the punch hot! You can decorate the glasses or cups with orange slices.
Word Search Puzzle
Today we've hidden holiday terms behind our virtual calendar door. Find them all and with a little luck you can win one of two cash prizes. We'll choose two winners of 30€ each from among all participating Clickworkers.
Participation in the raffle is simple as always:
Just send an email with the subject "Word Search 11.12.19" to contest@clickworker.com.
Don't forget to include a list of the words you found and your clickworker user name.
Remember! Only entries received by Dec. 11, 2019 will be considered. The winners will be chosen at random from the participating Clickworkers who found all the hidden terms.
Christmas Tree Brownies
A great recipe for your holiday party is hidden behind today's door! These Christmas tree brownies don't just look super, but also taste especially good because they're nice and moist. In addition, the preparation is super simple!
Ingredients for approx. 15 brownies:
250 g dark chocolate
200 g butter
4 eggs
150 g sugar
100 g flour
3 tbsp cocoa powder
2 tbsp butter vanilla flavoring

Ingredients for decoration:
80 g powdered sugar
1-2 tbsp water
green food coloring
8 candy canes
Preparation:
First you need to melt the chocolate, which is easiest to do in a double boiler hot water bath. Make sure the chocolate doesn't come into contact with the water. As soon as the chocolate is completely melted, you can add the butter. Stir the mixture until you get a uniform consistency. You can then take the pan from the stove and let it cool somewhat.
In the meantime, you can preheat your oven to 190°C (circulating) and coat your baking pan with butter, or line it with baking parchment.
Now beat and froth the eggs in a large bowl, which is easiest with a hand mixer. Then add the sugar little by little. Finally add the chocolate and butter mixture, flour, cocoa powder and butter vanilla flavoring. Stir everything together until you get a uniform consistency.
The mixture can now be carefully poured into the pan. It should be about 2 – 3 cm deep, because it will rise a little more in the oven. Bake on the middle rack for approx. 20 - 25 minutes. Since every oven works differently, you should do a toothpick test after a while. This means poking your batter with a toothpick or wooden skewer. If a little bit of batter sticks to it and the surface is already solid, you can turn off the oven and remove the brownies to cool.
When they're completely cooled, first cut the brownie into three equal sections and then into small triangles. Our dough produced 15 Christmas brownies.
And now comes the creative part! For the green icing, mix the powdered sugar with some water. If the icing is too runny, add a little more powdered sugar to it. It shouldn't be too thick though either, because then spreading it will be difficult. Once you've achieved the perfect consistency, you can finish the icing by adding the desired amount of green food coloring.
Put your icing into a decorating bag or a freezer bag and cut the corner off it. You can decorate your brownies like we did in our picture or use other patterns of course. Have fun with sprinkles and other decorations, letting your creativity run wild.
You can also give your brownies a sweet final touch. Take the candy canes and break them in half. Carefully push them approx. 3 cm into the brownies. Now they look even more ready for the holidays!
You're sure to impress your loved ones with your brownies' great taste and festive appearance!
DIY Table Torch
You will need:
- Small PET bottle
- Scissors
- Sharp tool (Knife/…)
- Liquid glue (NO superglue)
- Yellow, orange, red transparent paper
- Either an LED tea light (with a cool flicker effect) or a small chain of lights
- Cord
- Newspaper

Instructions:
1. Remove original stickers and the plastic ring around the bottleneck from the PET bottle.
2. Pierce a small hole into the bottle near the base using a sharp tool to avoid slipping when you cut off the bottle base with scissors. The more you cut off from the bottle, the smaller your table torch will be.
An uneven edge does not matter much as it will be covered with transparent paper.
3. Please moisturize the yellow paper to achieve a smooth texture and place it on a newspaper for later use.
4. Cover the whole bottle with glue before you start laying out the paper on the bottle.
Please DO NOT use instant glue as you may want to make adjustments with the paper later on.
5. Lay the paper SOFTLY on the bottle and make sure to cover everything from the bottleneck up to the cut-off edges.
Be cautious: The wet paper may be more flexible, but it also tears more easily.
6. Now softly start pressing the paper to the bottle, move it a little here and there where needed so it fits better to the shape. Small tears in the paper are okay. You can cover them later with the flame paper.
7. Once finished, cut off protruding paper but leave a generous amount so you can create small flame spikes.
8. Take the orange and red paper and cut out flames in various sizes and widths.
9. Lay the flames on top of the newspaper and cover them with glue.
10. Press them tightly onto the bottle starting from the bottleneck.
11. All that is left to do now is to wrap the bottleneck with cord.
Make sure that the bottle is able to stand upside down securely. If necessary, pull the cord strings into place. Cut the end of the cord and clamp it between the cord strings.
12. Turn on the LED light and put it into the torch. Finished!
13. You can creatively stage the torch by placing it in a nest of little twigs or chestnuts, in a lantern or onto a mirror. You can plug it onto a branch and use this as decoration or as a self-made lantern. You can even make more torches in varying sizes together with friends and family and create a little torch family for your home!
Instagram Contest 2
Craft or Bake in Clickworker Style and Win Great Prizes!
At Christmas time people bake and craft like mad! We'd like to challenge you to be creative and show us what you can conjure up! Surprise us with your favorite Christmas recipe or handicraft and who knows, maybe we'll present your masterpiece in the next clickworker advent calendar.
The whole thing will of course be rewarded too. We'll put together a Christmas package for the winning Clickworker!
How to participate:
1. Bake your favorite recipe or craft something with a Christmas theme
2. Capture your results in a photo
3. Add your clickworker ID to the photo. See our sample post for an example of how to do this.
4. Tag us @clickworker on your photo
5. Add this hashtag to your photo #clickworkercreates
6. Under your photo briefly describe the inspiration behind your masterpiece
7. Post the photo to your Instagram feed
8. Important: be sure that your profile is set to public so we can see your photo

You're allowed to let your creativity run wild! So, roll up your sleeves, grab your supplies and get to it. If you're looking for inspiration, take a peek at the already opened doors of the clickworker advent calendar.
We'll collect your submission until Dec. 24th and then decide on a winner. We're sure you're going to impress us and look forward to your photos!
We'd also be happy for you to follow us on our Instagram account @clickworker. There we'll not only share some of the loveliest submissions, but also inform you about new projects!
Speculoos Liqueur
Ingredients:
40g sugar
1 packet vanilla sugar
1 ½ tsp cinnamon
1 ½ tsp speculoos seasoning
1 ½ tso baking cocoa
200g cream
¼ liter milk
140g Licor 43
Preparation:
1. Add all the ingredients except for the Licor 43 into a saucepan and heat them, without boiling the mixture. Leave it on the stove for approx. 10 – 15 min. Stir the ingredients while they are heating until you get a smooth consistency.
2. Now add the alcohol and stir again briefly. Your speculoos liqueur is finished! You can either enjoy it immediately while it's still warm or fill it into bottles and allow to cool.
Tip:
If you like your drink less strong, enjoy the liqueur diluted with milk.
Hidden Messages
You will need:
Tea lights
Paper
Printer
How it works:
For these craft project we created a template for you as an example so you can get started right away!
Print the pdf file on A4 sized paper. Then keeping to the edges of the designs, cut the circles out and you've already made a good start on your hidden messages.
Alternatively, you can of course create your own designs, either printed or drawn. They should be round and have a diameter of 39 mm.
When your paper shapes are complete, it's time for the "hiding". For this remove the candle from its little aluminum holder. Remove the metal wick bracket on the underside by gently pulling on the candle.
Place your cutout design under the tea light and clamp it in place with the wick's metal bracket.
After that the candle and paper message can be pushed back into the aluminum holder.
Your design will become visible as soon as the wax from the burning candle liquifies.
Last-Minute Gift
Sometimes Christmas comes unexpectedly! Before you know it, the year is almost over and the rush to buy gifts begins. It's often difficult to find just the right thing straightaway, or you forget an important person by accident. When this happens the only thing that can save you is creativity and spontaneity.
Ad hoc recipe:
- a handful of kitchen utensils
- 1 oven mitt
- 1 Christmas ribbon
- 1 pinch self-irony
Even if you're at a loss for ideas, at least you've got it easy with people who enjoy cooking or baking. Conveniently, for this gift a simple reach into the kitchen drawer might be enough to bring a real treasure trove of unused kitchen utensils to light. Those who can't pull off that feat can get these easily enough in a nearby store. Then these implements go into a nice red or neutral-colored oven mitt. A Christmas bow ties it all together.
Pinecone Trees
Decorative Pinecone Christmas Trees
Christmas decorations made of natural materials have become real best sellers in the last few years. Behind today's door we'll show you how to create lovely natural decorations yourself in no time to adorn your own home, and which also make wonderful gifts.
You will need:
3-5 pinecones
3-5 tree branch slices
Colorful sprinkles and glitter
1 tube contact adhesive
1 tweezers
1 saw
1 electric drill or electric screwdriver
1 Forstner drill bit
The pinecones and a tree branch can be collected on a nice walk through the woods. If you missed the right season for these, they can usually also be found for sale inexpensively online or in the nearest hardware store.
If you go the do-it-yourself route, the branch must be sawed into rounds approx. 7 – 10 mm thick. Due to the pretty bark, we decided to go with a birch branch with a 7 cm circumference. Depending on whether or not additional decorations will be added later to the wooden discs, you can choose a branch up to 10 cm in circumference.
Now you'll need the electric drill with the Forstner bit. With it you'll drill a small notch about 1 -2 mm deep into the center of each round. This is for practical purposes and allows the pinecone to be more easily attached, and keeps the adhesive used to anchor the pinecone from running off the wooden base. Please let it dry afterwards for 2 – 3 hours.
Now for the fun crafting portion:
Think about how you'd like to decorate your pinecones ahead of time, and have your beads, stars, glitter, etc. at the ready. Use the tweezers to carefully pick up your decorations and dab them into the adhesive, before placing them gently onto one of the pinecone's scales. If the whole thing is still a little wobbly, it helps to lightly press the decoration on for a few seconds. And finally place your highlight decoration on the cone's very top. Your sweet little tree is complete!
Let's Play!
Restaurant Visit
What is nicer in the cold weather than to sit with family or friends in a cozy restaurant and enjoy a relaxed dinner…?
Not much. So today, for just that reason, we're going to contribute something to your restaurant visit.
Here's how to participate in this contest:
Send us the receipt from your last restaurant visit via email to contest@clickworker.com with the subject "Restaurant 21.12.19".
The winner will be chosen randomly, and we will credit their clickworker account for the meal receipt value up to a maximum of 40€.
Good Luck!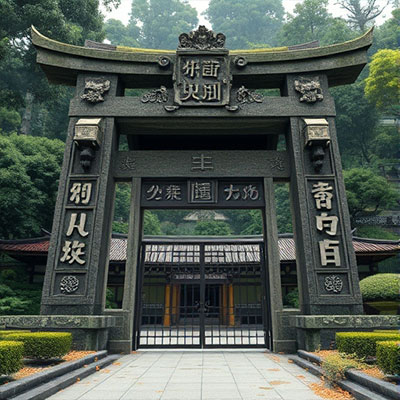 Glühwein/Mulled Wine
Sweetly spicy in taste and warming to the hands, Glühwein (mulled wine) is one of the most popular warm drinks during the holiday season in Germany. Especially at the Christmas markets, the longest lines always form in front of the Glühwein stands. But even with all that euphoria and enjoyment, not very many people know where Glühwein actually comes from.
Glühwein is significantly more than just a fashionable holiday drink. The idea of heating wine and refining it with spices has a long history. From German vineyards in the 19th century, to noble homes in Northern Europe in the Middle Ages, and even back to ancient Rome, many traces have been left over the centuries that provide early evidence of Glühwein. References in old recipe collections, lexicons and even pharmacopoeia mention so-called spiced wine, which is seen as a direct predecessor to Glühwein. In contrast to today however, spiced wine back then was an exclusive drink for the rich and powerful. Exquisite spice mixtures of cinnamon, sugar, star anis and lemon were especially valuable due to long and dangerous transportation routes. Warm spiced wine therefore was considered a status symbol and an expression of prosperity for many centuries.
But that has changed in the meantime. Today we drink Glühwein primarily to get us in the holiday spirit. If you're planning a trip to a Christmas market anytime soon, you can experience the long tradition of Glühwein and enjoy this remarkable treat. Maybe it will taste even better now with this background knowledge…
Happy Holidays!
Dear Clickworkers,
We want to say thank you. Thank you for a year full of exciting projects, which we have wrapped up successfully together with you! Whether surveys, text creation, speech recordings or video shoots, your abilities and know how have contributed to several thousand jobs being completed to our customers' satisfaction.
With you on our side, we already look forward with much joy to the challenges of the new year.
So, as the highlight of our online advent calendar we are awarding a Christmas bonus of 50 € each to two Clickworkers. Perfect to refill your wallet a little after all that Christmas gift buying. Don't miss this chance! Send us an email with your username and the subject "24.12.2019 Christmas Present" to contest@clickworker.com. We'll only accept submissions that arrive on Dec. 24th. The prize money will be credited to the winning Clickworker accounts after the holidays.
We wish you a peaceful Christmas in the circle of your family and a good start into the new year!
0